Grant opportunity a 'lifeline' for Edison retailer
Monday, August 10, 2020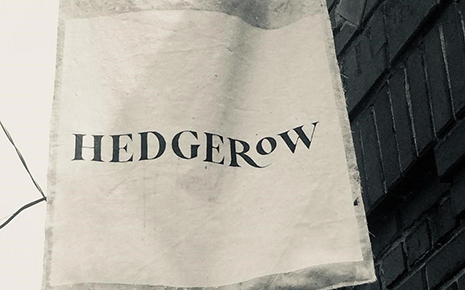 In June 2020, Hedgerow, a small retailer in Edison, was awarded a $5,000 grant during the first phase of the Skagit County Small Business Grant Program, funded through the CARES Act and administered by EDASC. We are profiling some of the businesses who have received local COVID-19 relief grants to demonstrate the importance of supporting and strengthening the incredible business ecosystem in Skagit County.
About Hedgerow
Hedgerow carries a wide collection of current and vintage items including art, candles, clothing, and other unique items. The retailer's pieces are always changing so regulars make sure to stop by frequently, said owner Christy Erickson.
Erickson said she loves having her business located in the town for which she lives.
"Our community is the best part of having a shop here," she said. "We are a town of about 140 people so we rely on visitors. The magic of the Skagit Valley and our offerings of amazing food, art, and natural beauty hooks people right away. I can't tell you how many people ask, 'So how do I get to move here?'"
How they used grant funds
When Erickson closed her storefront in early March due to COVID-19 restriction, she wasn't sure how she'd pay her bills with no income.
"The grant opportunity was a lifeline," Erickson said.
She said the grant funds go toward rent and a shipping location.
"Without this location, I wouldn't have been able to efficiently pivot to an online shop that keeps me connected to my customers," Erickson said. "When I eventually open the storefront to the public, I will be a stronger business for having an online shop as well."
For now, they are handing online orders and customers by appointment.
Erickson said her community has been incredibly supportive.
"I wasn't sure anyone was going to continue shopping for non-essentials during this crisis and they have," she said. "So many customers have said they are purchasing something to support Hedgerow. We want Hedgerow to be here after this crisis and my response is gratitude and a reminder that supporting me is also supporting all of my makers. When a purchase is made it means that I can re-order from one of my artists. That helps financially but also builds confidence all down the row. We are in this together."
She encourages existing customers and new ones to visit Hedgerow by making an appointment.
Learn more about Hedgerow here.